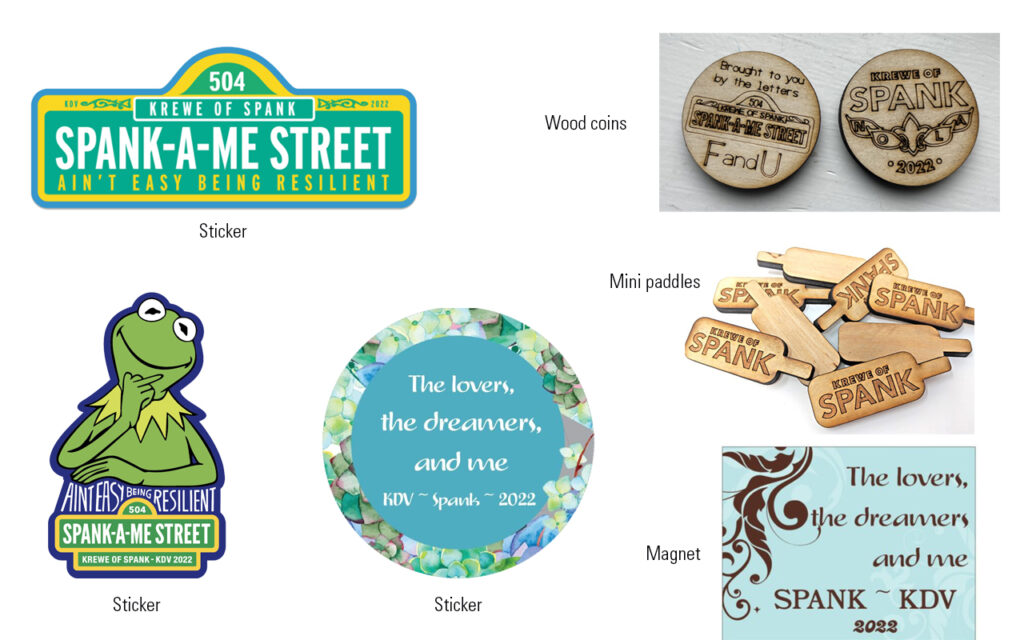 Throws coming! Click on link for order form and photos.
Theme Bumper sticker 20 for $8 – https://forms.gle/y7DTz7bUp6S2rtmN7
Ain't Easy being Resilient Sly Kermit stickers – Order here
Rainbow Connection stickers and magnets – The lovers, the dreamers and me.
Buttons – A variety of designs will be available.
Spank-A-Me Street Coins!! DEADLINE January 31. They are wooden, double sided and have the Spank logo on the back! https://forms.gle/gzqwBB8XUwvbqX4H8
Mini Wooden Spank paddles – DEADLINE January 31. https://docs.google.com/forms/d/e/1FAIpQLSdyoYjnotei2_QT7HrTtZ9IgZv90TYznJTq30_3CORadhSRvg/viewform
Roll of Foil Spank stickers – limited quantity!
---