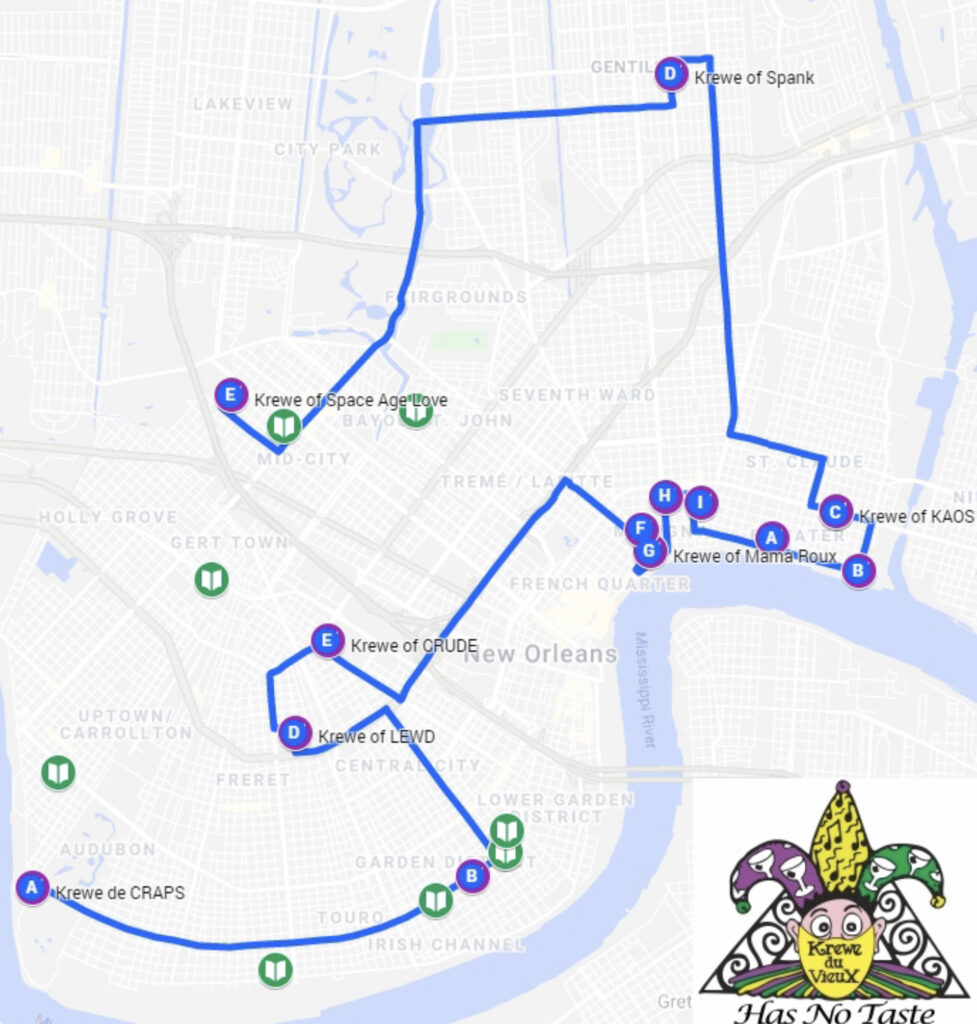 Krewe du Vieux Has No Taste!
KdV will not let New Orleans down! Mardi Gras may not be coming, but we are going to present how tasteless we are, pandemic or not! Krewe du Vieux will shame who needs shaming and stroke who needs stroking!
We present to you:
14 Satirical Art Installations
10 Tasteless Mini-Libraries
1 Virtual Gobsmacking
INSTALLATIONS
When: starting January 30th
Where: Check out this map which has all the details. Here's a list of locations for easy printing.
Many installations will only be up for the weekend, others longer – read the list document for more info. For the best opportunity to see KdV in all our glory, we encourage you to travel around town on Saturday evening, January 30th, wear your masks and come see our sculptures!
If you follow the list of locations by stop number, it will lead you around town on a good route.
VIRTUAL EVENT
When: January 30th – 6:30 pm
Where: Will be streamed from our website from this link: VIRTUAL KdV
If you're starving for some high-quality journalism and cultured prose & poetry, have a read of our annual newspaper – Le Monde de Merde. It may help you understand some of our installations. Or not.
SPANK'S INSTALLATIONS
We will have two installations for your appreciation. Both will be unveiled, Saturday, January 30 at 6:00pm (or around that time). More details will be posted the day of.
Walk-up installation in the Bywater at the corner of Louisa and Royal Streets. Across from Markey's Bar where you can purchase libations.
Drive-by installation in Gentilly at 5180 St. Roch Ave. BYOB.